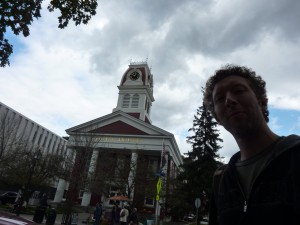 Montreal Tips:
Take bus 747 from Montreal airport, it runs 24/7.
Travel card costs $8 and lasts 24hours after 1st usage on bus and metro + includes a ride on the 747 bus. $16 for 3 days usage.
Montpelier Highlights for me were:
1) visiting the Skinny Pancake shop for good/different food
2) pick up a free town street map from the Info stand a bit along from Subway, on the way to the state Capitol. this is highly useful.
3) tour the State Capitol building, very friendly and helpful guides there.
4) visit the Hubbard Park tower – about 20mins walk.
5) you can walk back down from Hubbard Park to the town via either path. the higher path is nicer, the lower path goes steeply down the 'mountain' and ends up.
6) visit the Uncommon market – reminds me of Bailey and Sage in Wimbledon village 🙂
Useful info:
The Greyhound Bus stop is on Main Street just by the Fire station, it's on one side of the road only, The other side are for municipal buses.
The supermarket is the south end of of mainstreet.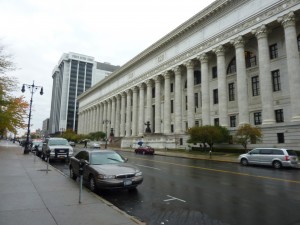 Albany:
You can take Bus 29 and 6 from to Greyhound station.
Get hold of the B&B map.
Visit the Capitol, found very interesting, we don't really have this kind of thing in the UK.