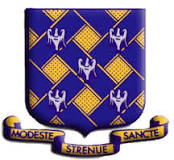 Apparently the UK is deeply elitist and you can't get a 'top job' unless you are one of the 'cosy club' which mostly comprises of private school types.
http://www.bbc.co.uk/news/education-28953881
Now I went to Rutlish School, an ex-grammar in Merton Park, Wimbledon, SW19. So my real question is, are we #Rutlish School boys part of the 'cosy club'? Let's look at the facts – John Major PM is an old boy of ours, we have an Old boys club called The Old Ruts + we were all boys + we have a "Speech Night" whereby a famous old-Rutlish boy does a speech and presents prizes(John Major in 1991) + we had 'houses' + we have a 'head boy' + we used to play 'fives'(a game generally only played at private schools) + we did had Latin lessons at GCSE and A-Level!
Inspired by this article, I've now made some art work! 🙂